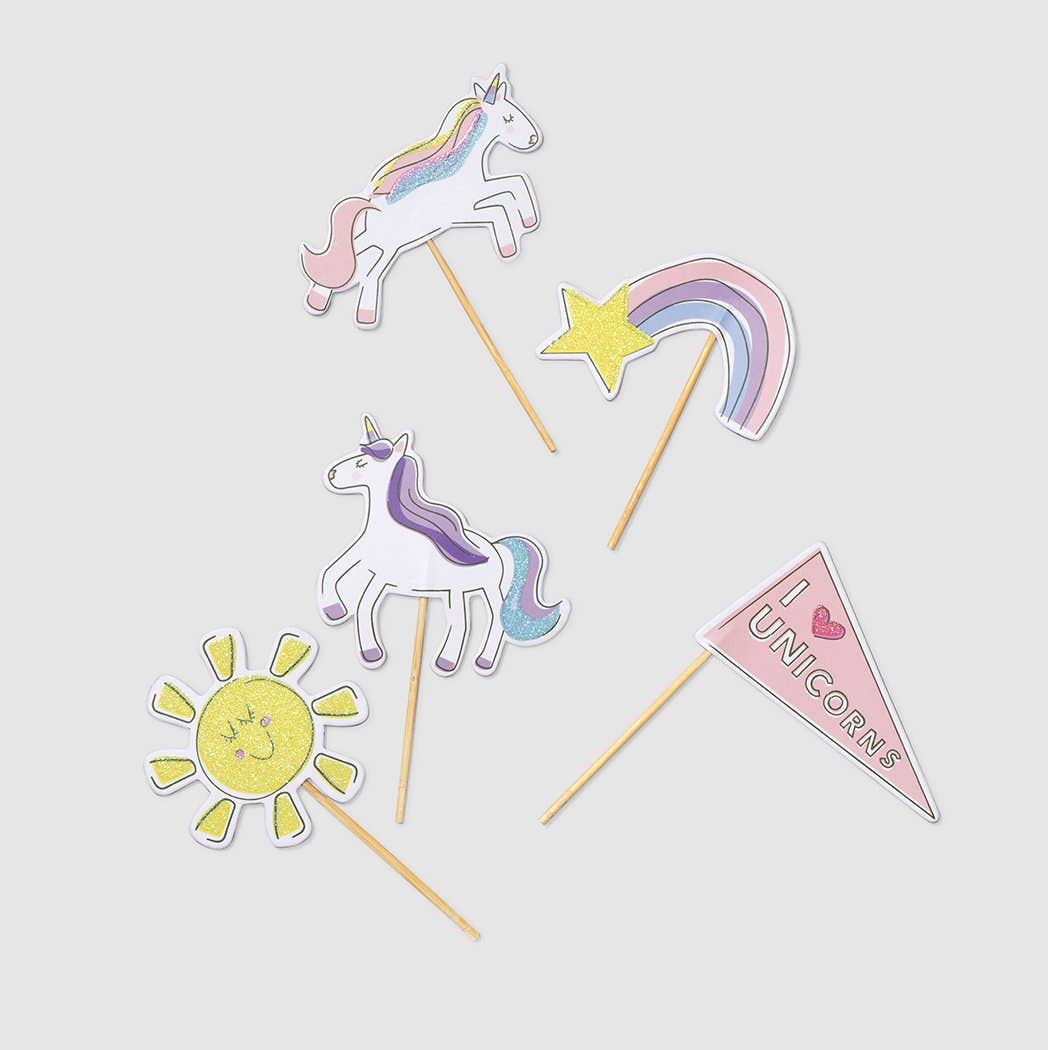 Unicorn Cake Topper
Only 2 units left
Give your party a little giddy up with these whimsical unicorn-themed mini toppers. Use them in sweets and snacks or anywhere you need some extra magic.
Double-sided paper toppers with glitter accents

Each topper measures approx. 2" to 3" wide x 1.5" to 2.5" tall

Pack of 10, 2 of each design.